Hi everyone, I decided to make Margaery's wedding necklace.
It's very simple and cheap ;)
For all tutorial go down.
Write a comment in Czech or in English ;)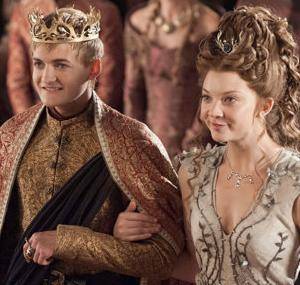 ---
You need: FIMO (or other polymer clay)
Fake diamonds or beads
White nail polish or white acrylic paint
Silver acrylic paint (I used email color 90)
Some chainlet
Make this shape
It should look like this
Bake it all
Add few drops of nail polish on silver paint
Add crystals, fake diamonds and beads
Add chainlet and after nail polish drys, add more drops
Congratulation! You're done :)
It wasn't so hard to made it, or was?
I hope you liked my new turorial, this one was for someone who votes in questionnaire, thank you Anonymous :)
Please write comment about what do you want I make, I prepare a new about Sansa's big black necklace, so write me :)